A+ Skills Tutoring was founded by Debbie Mandell in 2004, who, prior to moving to Naples, had a thirty year teaching career in Greenwich, Connecticut.  During her multi-faceted educational career, she was a classroom teacher, reading specialist, and an administrator at the elementary and middle school levels. Debbie holds three academic degrees from Connecticut State Universities including a Master of Science Degree in Reading and a Sixth Year Degree in Administration and Supervision.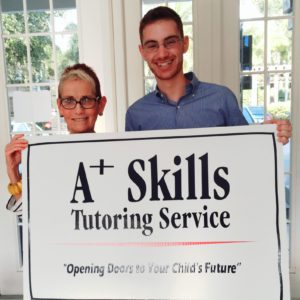 In February 2017, Debbie sold the business to an enthusiastic young man, Addam Cohn, who was mentored by Debbie to learn the many educational aspects of operating a tutoring business. Addam is originally from Westchester County, New York and graduated from Florida Gulf Coast University. Rejuvenating A+ Skills with his youthful energy, Addam has brought 21st century technology into the business while still maintaining the company's philosophy and dedication to A+ Skills students' success.
Addam and Debbie currently work together as a team and have retained the services of other accomplished Northern and Collier County educators. Members of the A+ Skills Tutoring team have advanced degrees, Professional Certifications and considerable teaching and tutoring experience.  Every tutor is dedicated to their students' success!