A+ Skills Tutoring recognizes that every student learns, works, and grows at their own unique pace. Here, we are committed to helping our students achieve success, no matter what level of achievement and ability—that is our mission!
THE SUCCESS OF EACH OF OUR STUDENT CLIENTS
Academic success is multi-dimensional!
Our highly experienced tutoring staff takes steps to build every student's
confidence while working on the particular skill(s)! We recognize that success can be
at all levels of academic achievement, such as: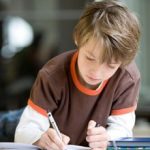 The insecure reader who gains confidence and improves performance
The gifted and talented student who surpasses his/her peers
The strong reader who struggles with math lessons and prevails
The student who is afraid of FSA failure
The ADHD child who learns to be organized
The successfully home schooled child whose parents feel deficient in a particular area and therefore feel a need for support
And the many other individual situations that our clients encounter!
Utilizing the A+ Skills approach, our tutors become the student's coach, the "expert," and often, the parent's learning consultant. Our experienced tutors establish a bond with the student to instill trust and confidence. We believe that every child has a "right" to learn and that each student can achieve academic success with the proper confidence building techniques.
Our tutors, with well over three hundred years of collective teaching experience, will develop and implement an "A+ Skills Learning Plan" to achieve the student's and parent's goals. In addition, each tutor is carefully supervised to be sure that each of their students is progressing relative to their plan.
Experience has taught us that academic success comes from following a user friendly but carefully planned process that incorporates input from the parent, the student, the teacher, and/or counselor so that everyone is "on the same page." Call us old fashioned, but we believe that a student needs structure, particularly when we are dealing with an academic weakness!