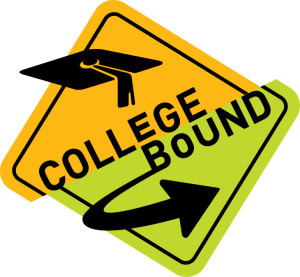 At A+ Skills, we are dedicated to student success on the SAT and ACT exams! With competition at a peak for college admissions, we are continuing our reduced fee packages to make this college preparation more affordable! To succeed on either of these exams, most students will spend a minimum of 14-20 hours tutoring in our office.
OUR OBJECTIVE:
At A+ Skills Tutoring, our aim is to assist students in reaching their maximum potential to increase their scores and instill test-taking confidence.
WHERE TO BEGIN: DIAGNOSTIC TESTING
Benefits to Diagnostic Testing: For students who have never taken an official SAT and/or ACT exam, we recommend taking a diagnostic exam. Diagnostic exams are based on the actual SAT and ACT exams, which will provide an unofficial report specifying each student's strengths and weaknesses for each subject area on the exam.  This information allows our tutors to develop the most effective game plan based on your student's needs. If your student has already taken either the SAT and/or ACT exam, their detailed score reports and results are an adequate substitute for diagnostic testing.
Schedule A Diagnostic: Offered weekdays (Monday – Thursday) by appointment only.
TUTOR SPECIALIZATIONS:
All SAT/ACT students are paired with selected tutors who specialize in these exams in all their specific subject areas. Some students will be paired with one tutor and others may be paired with two tutors, each of them specializing in their own subject areas.
SCHEDULING:
SAT/ACT students are highly recommended to attend a minimum of two (2) hours of tutoring each week, one hour per subject. Additionally, it is best if students begin their test prep at least five to seven (5 to 7) weeks in advance of their test dates.
STUDENT DEDICATION & COMMITMENT:
In addition to the two hours of in-office tutoring each week, students will be assigned homework that enforces the skills and strategies taught in their sessions. It is crucial for students to complete their assignments so more advanced tutoring may follow. Students who fail to do homework or attend their sessions on a regular, consistent basis have less successful results than those that do! The more your student puts in, the more they will get out of their tutoring sessions!